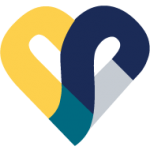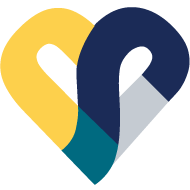 SAVING LIVES IN SO MANY WAYS
Counseling

Professional Training

Therapy

Social Justice

Mental Health

VCS
VCS Inc. provides accessible and affordable multilingual counseling services and family support programs.
VCS saves lives every day by providing counseling services and mental health treatment with an anti-racist, social justice mission. Working collaboratively with the community, VCS identifies and fills gaps in services with programs in behavioral healthcare, training, and advocacy for those most in need.
Services available in English, Spanish, Creole, French and Yiddish.  VCS is a 501(c)3 non-profit agency.
Apply to Become a VCS Volunteer Counselor
$350 INDIVIDUAL
*Register and call VCS to pay at (845) 842-9118
Rockland Alliance for Health
Thank you to the Rockland Alliance for Health for providing funds for partial scholarships and helping to defray the costs of these workshops for Rockland County residents.
This program is approved for 16 CE Credit Hours for LCSWS/LMSWS, LCATS, LMHCS, and LMFTS
Donate to Anti-Racist,
Social Justice Programs
National Training on a Program for Domestic Violence Offenders
Accountability Rooted in Gender and Racial Justice
Four (4) Zoom sessions, held on
Tuesdays, June 23, June 30, July 7, July 14, 2020 | 9:30 - 11:00am
TRAINING FEE (You may reduce the fee to enable your attendance.)
Please choose one of these options:
$125 full | $100 reduced | $75 minimum
~For advocates working at domestic and sexual abuse programs and at state coalitions only: $25~
*This program is approved for 6 CEU Contact Hours for Licensed Social Workers
*It is also approved for 6 CASAC, CPP & CPS Clock Hours for Addiction & Prevention Specialists
*Additional $50
Toni Fallon, much beloved supporter and advocate of VCS passed away on December 25th, 2019. Toni was of service to VCS for many years, the last 13 of which she served as a member of our Board of Directors. She was passionate about our mission and an especially strong advocate for youth in need. We served over 400 young folks this past year alone. Our work lives on in her memory.
Thanks to the major sponsors of the 16th Annual Golf Outing to Support VCS Child Abuse Prevention Programs!  Looking forward to August 3rd, 2020!